5 Ways Hollywood Has Taught Us That Promotional Products Work
Promotional products have made their way throughout movies and television shows over the years. Some are a bit ridiculous and some are just downright funny. Below I have compiled a list of my personal favorite scenes using promotional products.
1. 50 Shades of Grey
You may ask yourself why Anastasia can't get Christian Grey out of her head…Is it the Branded pencil he gave her? You be the judge. I think the real question should be… Is it a number 2 pencil?
Shop Branded pencils HERE.
But is it a number 2 pencil?
2. Seinfield
"Oh my! I seemed to inadvertently grabbed the pen provided to me by Royal Pudding…Your fiercest competitor. This is awkward"
Photos do not do this scene justice. This is why I have provided thelink for the scene:
Shop branded pens HERE.
3. Pretty Little Liars
This one is for all you fellow millennials who secretly watch Pretty Little Liars religiously as if you were still a teenager. What?! It's not our fault the liars are indefinitely High School students and we are now in the work force.
I am not only one of these Pretty Little Liar fans, I was also totally jealous of the "SWAG Bags" Mona handed out for her Birthday Party in which they went Glamping (Glamourous Camping). Weren't you?
We have SWAG Bag Kits for parties and events like this here.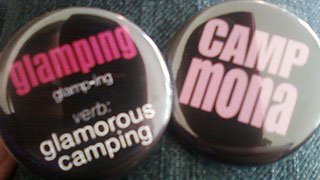 4. Jurassic World
Promo cups once again made their way throughout Jurassic world. You would think by now once people saw the word "Jurassic" at any theme park they were visiting they would high tail it out of there! It must be the promotional Products that keep them coming back…
Shop our promo cups here.
5) The Office
Promotional products are not a new phenomena, but the word "SWAG" is relatively new. Who made up the word SWAG and what does it mean? Lets ask Micheal Scott from the hit television show, The Office:
Lets not forget that Micheal Scott basically decorated his entire condo for free with all of his swag! Need ideas for your next trade show? Shop now HERE.
YourLogo.com, a geiger company specializes in providing the complete branding solution for our clients. Shop our online store or get in touch with us if you would like to discuss an upcoming project. We are here for all of your branding needs.