Your Logo Wins Two ADDY Awards at 2019 ADDY Awards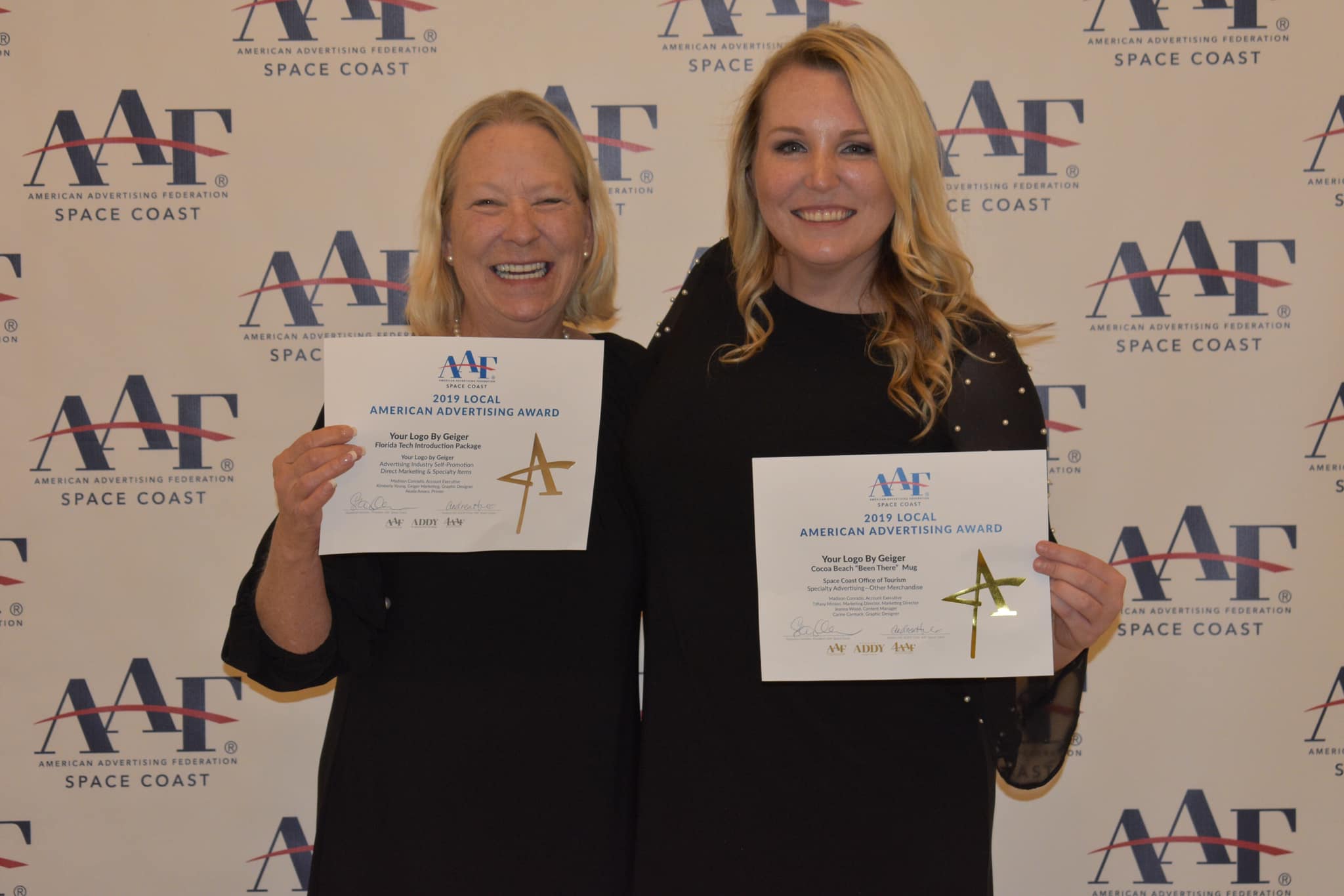 The mother and daughter duo Madison Conradis & Cathy Bell were recognized with a Gold ADDY award for their speciality advertising merchadise for client, Space Coast Office of Tourism. The team also earned a Silver ADDY award for their own self promotion direct mail piece.
The American Advertising Awards recognizes the best in advertising. A three tiered competition, over 40,000 entries vie for awards at the local, regional and national level. Our local club is AAF-Space Coast. We belong to the 4th District, which includes the State of Florida and the Caribbean. The two entries will be headed to the District competition next month.
This year's awards were presented at the American Advertising Federation's ceremony on Feb. 22 in Rockledge. Check out our winning entries below, and let us know what you think!
GOLD ADDY
For the Space Coast Office of Tourism "Been There" Mug. Word on the street is if you follow @FloridaSpaceCoast, they give these out quite often on their Instagram ;).
A Silver ADDY
For Madison's self promotion direct mail piece for Florida Tech clients and prospects.